Cash for vehicle


Your unwanted vehicle = Cash on the spot
Address
: Long Beach, 902105, United States
Tel
: (253) 273-1756
You are looking at the perfect like new 2012 Benz E350 with only 27,483 miles
You will fall in love with the convenience and beauty of this car. This Beautiful Mercedes is in excellent
condition inside and out. The exterior is in great condition. The paint is shiny and looks like it just rolled out of the factory. The interior of the car is in excellent shape and still has the smell of a new car. Absolutely NO cuts, NO burns, NO stains and is extra clean. All power features work properly just likes they should and everything is in excellent working condition. It was recently inspected and serviced. This car is garage stored,
has never been smoked.
Call:
617-879-5875
This your chance to buy an amazing vehicle, rides smooth, no repairs needed, has every option. No accidents, no, no stains, no rips. Leather interior is beautiful. Rugs are protected by Weathertech laser fit mats. Exterior boasts a 4 bar chrome grill, power running boards, power liftgate, rain sensing wipers, auto on/off head lamps
Price
:US$22,000
Address:
Rochester, USA
Email
:piperpcchernow@swindonfans.com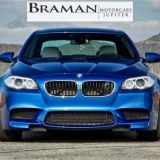 Website: bramanbmwjupiter.com
Address: 1555 W Indian town Road
Jupiter, FL 33458 United States
Tel: (561) 688-7000
I Have all the receipts and documents for the truck. I have kept a detailed build list and and all instructions and manuals for all accessories and components.
SUSPENSION
-TGC 8IN LONG ARM LIFT KIT
-TGC 2IN COIL SPACERS
-TGC ADJ TRACK BAR
-TGC HEAVY DUTY SWAY BAR END LINKS
-TGC DUAL FRONT SHOCK BRACKETS
-ENERGY SUSPENSION GREASE-ABLE SWAY BAR BUSHINGS
-SWAY BAR LATERAL LOCKS
-ATLAS 2 STAGE PROGRESSIVE 4IN FULL LEAF PACK
-TGC REAR ADJ LIFT SHACKLES
-PURE PERFORMANCE TRACK BAR DROP BRACKET WITH SUPPORT BRACKET
-6 BILSTEIN 5100 POLISHED AND CLEAR COATED SHOCKS
Price
:US$19,500
Call
: 347-987-5874
"

Harrison Family Motors

" is your local source for affordable, quality used cars.


A great place to buy a reliable, affordable vehicle with no hassle. We now have a much bigger lot, with a larger selection of quality vehicles.
Alternately, if you have a car to sell, we'll buy it. Yes, we'll buy your car from you and you don't have to buy anything from us. Bring the car in so we can have a look and make a fair offer.
Address: 2501 Southwest 6th Street, Topeka,Kansas, United States
Tel: (785) 431-9804