Beacon Wealth Services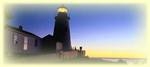 Beacon Wealth Services helps light the path to grow, protect, and share family wealth! Our team is passionate about helping families prepare for retirement, pass on an inheritance, and maximize giving to charities/ministries. Our goal is to help clients get more clarity around their chosen way of life by helping make financial decision making easier! Our clients enjoy the fact that we are completely independent so we can truly help meet their needs and give them the personal attention that they deserve! We can provide specialized information regarding Annuities, Long-term care, Life, Medicare, Etc..
Beacon Wealth Services Inc. is very dedicated to helping women meet their financial challenges.

Address:
2850 Mission Woods Dr.
Topeka, Kansas
66614
United States

Tel:
800-711-6064