General Jobs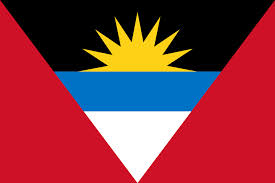 Housekeeping, Security, Welding, Plumbing & Driving jobs in Antigua & Barbuda
To advertise a Job in Antigua & Barbuda go>>
HERE
Our new cruise ship company seeks new crew members and staffs to fill in several positions in our cruise ship base in the U.K. Training will be provided. The following positions are open: Deckhand, chef, bar-tender, chef, cook, waiter/waitress, stewart, casino dice dealer, casino receptionist, accountant/purser, deck security officer, janitor, baby sitter, OOW, AYI, 3rd Engineers/Mates, Electrician, Senior Restaurant manager, interior designers, photographers, barbers, Crew Nurses, Doctor, hair stylist, kindergarten teacher, plumber, Store manager e.t.c.
Salary Ranging from 3,500 to 11,250 Great British Pounds with incentives.
Email: Mr. Jerry Isaac via email hr_jerry@ravemail.com
New Travel Agents Needed
Are you looking for a full time or part time work from home opportunity while managing your own small business? Paycation Travel is the perfect opportunity to see the world while making extra part time income or full time income. If you love to travel, would like to make extra income or would like to work from home full time this would be a great opportunity! If this opportunity is of interest to you, click on JOIN US! This is the opportunity of a life time to make your mark in the travel industry!
IT'S AN AMAZING WORLD! YOU SHOULD SEE IT!


Please Visit website HERECall:
876 404-2565
Email:
pamtravelandtours@gmail.com