General Jobs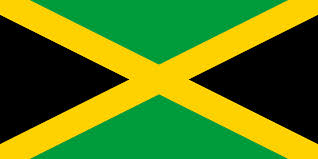 Housekeeping, Security, Welding, Plumbing, Driving jobs and more in Jamaica
To advertise a Job in Jamaica go>>
HERE
The Early Childhood Commission
Executive Director


Description
The Executive Director reports directly to the Chairman of the Board of Commissioners, and is responsible for providing leadership to the Early Childhood Commission in the implementation of laws, policies and strategic plans relevant to the Early Childhood Sector and the overall management of the Commission to meet corporate and national goals for Early Childhood Development.
Key Responsibilities:
• Lead the development and implementation of Strategic, Corporate and Operational Plans for the Commission and the early childhood sector
• Lead the process of developing and implementing strategies and policies that support the national goal for early childhood development
• Manage, lead and deploy the financial, human and other resources of the Commission to meet the specified targets, ensuring innovation and continuous improvement of operations, and maintenance of a high level of employee morale and harmonious staff relations
• Lead the development and implementation of a monitoring and evaluation framework for the Commission and the Early Childhood Sector
• Promote awareness of Early Childhood issues, plans and priorities as well as the role and functions of the Commission among key stakeholders including parents, the general public, and the media
• Lead and facilitate the development of strategic partnerships among key stakeholders including: government, NGO, private sector and funding agencies
• Mobilize parents, the private sector and communities in each parish and region to support local Early Childhood Institutions
• Oversee the continuous evaluation of the legal, regulatory and policy framework for the Early Childhood Development Sector
Qualifications
Post graduate qualification in Business Management, Educational Management, Public Sector Management or other relevant management field
• Specialized training in Early Childhood Education or Early Childhood Development will be a distinct advantage
• Ten (10) years related work experience at the managerial level, of which at least seven (7) should be in a senior or executive management post with responsibility for finance and staff operations, in a large private, non-governmental or public sector organization
• Expert knowledge of the laws and regulations governing the Early Childhood Commission and the Standards for the operation of Early Childhood Institutions in Jamaica
• Track record of successfully managing an entity with a multi-million dollar budget and meeting operational targets
• Working knowledge of financial management, public relations, human resource management, programme development, and partnering with International Development Partners
• Highly developed communications, interpersonal relations and team building skills
• Excellent analytical, problem solving, project management and negotiation skills
Remuneration: A contract package, within the guidelines of the Government of Jamaica pay scale will be offered to the successful candidate who will be employed on a contract/gratuity basis.
Email:
edapplication@ecc.gov.jm
United Nations Environment Programme
Team Assistant


Description
Under the overall supervision of the Programme
Officer(s), the incumbent will be responsible for providing
administrative assistance in the development and
implementation of Projects and activities of the
Assessment and Management of Environmental Pollution
(AMEP) and Communication, Education, Training and
Awareness (CETA) sub-programmes.
The incumbent will coordinate information by producing a
wide variety of documents and reports and provide
logistical support for national, international meetings and
conferences. Responsibilities also include the maintenance
of computerized mailing lists of focal points, experts, and
other partners. The incumbent will prepare purchase
requests and relevant agreements for the programme
activities and liaise with Administration in acquisition/
procurement process.
Please visit the website for the full list of job
responsibilities.
Qualifications
Completion of secondary education and knowledge of the
UN common system is desirable. Additional training in the
field of office management and administration is an asset.
EXPERIENCE
At least 3 years of relevant working experience in the field
of office management and administration. Experience in an
international organization is highly desirable.
LANGUAGE REQUIREMENTS
English and French are the working languages of the United
Nations Secretariat. For the post advertised
fluency in oral and written English and Spanish are
required. Knowledge of French is desirable.
OTHER DESIRABLE SKILLS
Good computer skills (Microsoft Office Windows
Applications) required.
Email
: rcu@cep.unep.org
National Youth Service
Parish field officers
Description
Under the general direction of the Director of Field Operations and within
the limits of the policies and procedures of the National Youth Service,
the Parish Field Officer will be responsible for:
• Coordinating all activities relating to the effective and efficient
implementation and management of National Youth Service's
programmes, including:
- the registration, selection, placement and orientation
process for programme participants
- facilitating counseling and training/workshops for the
personal and professional development of participants
- fostering a positive working relationship with programme
participants, volunteers and community groups
Qualifications
Bachelor's Degree in Education or Social Work.
• A minimum of two (2) years' in a supervisory/managerial
position, preferably in a community outreach or youth-focused environment

Email: hrm.nys@gmail.com

Fax: 754-9820
Alcar Construction & Haulage Company
Quantity Surveyor


Description


Responsibilities include but are not limited to;
• Research new tender postings for the company to bid on
• Prepare tender documents to include Bills of Quantities
• Prepare payment certificates for submission
• Calculate variation orders
Qualifications
Interested applicants should meet the following requirements;
• MUST possess at least a first degree in quantity surveying
• MUST have at least 3 full years' experience in the field of quantity surveying
• MUST possess a valid driver's licence
• Should be able to work under strict deadlines
• Should be able to work on your own initiative

Email: alcar_construction@yahoo.com.
Jamaica Social Investment Fund
Driver


Description


The incumbent will be responsible for transporting authorized personnel to
and from designated locations, make pick-up and delivery, and maintain
record of each driving assignment/duty.
Required Qualifications and Experience
• Good secondary education
• Knowledge of the Kingston metropolitan region and rural parishes
• Valid general driver's license
• Basic knowledge of auto mechanics (vehicle safety and control systems
Qualifications


Required skills and Competencies
• Good interpersonal relations, communication, and time management
skills
• Ability to exercise good Judgement
• Ability to read maps, road signs
• Defensive driving skills
• Ability to work on weekends, and long hours (sometimes)
• Ability to maintain record of duty/assignments
• Computer skills
• Satisfactory passing of drug and alcohol tests

Email: jobs@jsif.org
Mechanical Maintenance


Description
A Manufacturing Company is seeking an energetic, mature and
disciplined Mechanical Maintenance Technician to join our Team
JOB REQUIREMENTS:
• Perform quality improvement and cost reduction and
productivity as obligated
• Guarantee operation of mechanical equipment and
machinery by ensuring completion of preventative
maintenance prerequisites on production machines,
boilers, rolling stock, motors, engines (including but not
limited to internal combustion engines) conveyor systems,
and pneumatic tools
• Regulate downtime by training and supervising production staff
on standard preventive maintenance methods, developing and
maintaining maintenance scheduling and monitoring their
compliance
• Complete maintenance care obligations, manage independent
contractor relationships and render assistance in equipment
repair as necessary
Qualifications
Diploma Mechanical Engineering (or equivalent)
• Experience and expertise in maintenance and installation work
on plant mechanical mechanisms, engines and equipment
• At least 5 years practical experience in the mechanical
maintenance field

Email:manufactcomp2015@yahoo.com