Jobs in the Cayman Islands - Latest Jobs 2015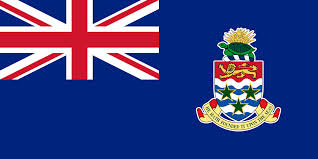 Health Services Authority
Systems Engineer


Description

* Grand Cayman
Provide support for the operations and maintenance of our complex network, servers, desktops computers, and telecommunications systems supporting all aspects of our healthcare delivery mission.
Administering and solving problems on MS-Exchange, Email Archiving, VMware, Active Directory, Mitel VoIP, Cisco switches and firewalls, spam filters, GE PACS and otherWindows Server Services.
In-depth technical knowledge of managing server computing in an enterprise environment of at least 400 PCs is essential.
Proficiency in project management tools to assist in the project management process.
Development and use of IT policies and procedures and IT management metrics and key performance indicators are required.
Qualifications
Bachelor's degree, preferably in a computer or engineering/business/science related field, plus a minimum of 8 years post-graduate experience.
Applicants who hold professional certifications with more than ten years experience will also be considered.
Post holder must have industry certification in two or more of the following areas: Cisco networking, Microsoft systems, IP telephony, and storage systems engineering.
Must have above average interpersonal skills with substantial experience of handling user contact, keeping the customer's needs continually in mind when solving IT problems.
Must be self-driven and display good decision-making and time management skills.
Liaison with IT infrastructure projects and Business/Clinical Analyst teams is required.
NB: Other benefits include subsidized health care (medical, dental, optical) a pension plan and 18 working days vacation per annum. We provide relocation package including airfare, freight of personal belongings, free accommodations for 7days after arrival.
Email using Microsoft Word


Address: Human Resources Department
Health Services Authority
P.O. Box 915
Grand Cayman
KY1-1103

Email: hsjobs@hsa.ky