Work from Home in the Cayman Islands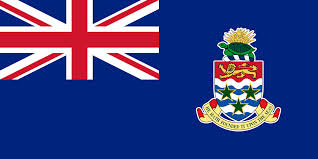 We are seeking self-motivated and Creative Marketing Executives for our Online Advertising & Marketing Company. As a Marketing Executive you will use your sales prospecting and closing skills to invite individuals, employers and business owners to advertise on our website. Our commission jobs pay you on the amount of listings or advertisers you get for us, the more persons you get to advertise with us the more money you will get as "commission" and this is a major advantage meaning there is no end to how much you can earn. Once you make us earn you will do the same. You can recommend your friends, family, co workers anyone that want to advertise a Business, Events, Jobs, items to sell, any marketing services needed. You can invite people through Social Medias such contacting your Facebook, MySpace and Twitter friends, you can also target persons advertising in newspapers, word of mouth or even sending text to people you know. You can visit your local hardware store, clothing stores, pharmacy or any business owner and explain our advertising packages to them. You can work from your home part time or full time, work online anywhere anytime, for those who already have a job this would provide a second income. As an Marketing Executive you must be a you must be focused, disciplined, possess strong sales closing skills and have working knowledge of online marketing, advertising and social media platforms.

Responsibilities include:
Explaining to customers how advertising with our major Online marketplace will help promote their products and services in the most effective way possible.

Networking and using other prospecting techniques to hit advertising sale goals.
Preparing weekly sheets with list of customers or targets made and submitting them.
To get started all you need to do is fill out the form below its FREE and you are on your way of being a marketing executive for New N Used Link. After signing up you will also receive an email with your confirmation message which includes more details.