Business Directory Listing for St. Kitts & Nevis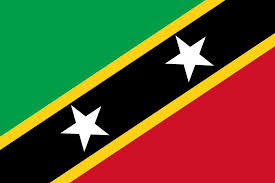 Our online business directory list St. Kitts businesses within all categories, we list Businesses manually in order to ensure that all businesses are properly filtered and error free. People both locally and overseas make thousands of online monthly searches for business services in Saint Kitts & Nevis so listing your business will increase your revenue. We have two subscriptions available;

Full Service feature - You will be able to add everything about your business (Automatic Business Promotion)

Free service

- Contact information ONLY.
Business directories in the past would take a printed format but now the new and most upgraded way is to list your business online so the
St. Kitts Business Directory
is for you. When you choose our full service package, you will only make payments yearly and your business will remain in our directory along with all services provided forever.
For Full Business Promotion & Optimizations go>>HERE
Full Services
This listing is a yearly payment with exclusive offers, you will be able to add the following


Business Number



Website Link
Google Map
Video & Audio Files

Business Email




Business Address




Business Logo
Bonus
>>Business Page
Your own full business page

>>Business Address
Your own web address