Landzar.comAll Property, all the time,
More time living, less time searching,
Find your ideal property on Landzar.com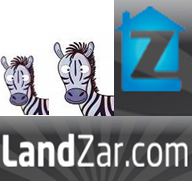 Hanover, St Elizabeth,Trelawny, Westmoreland,Clarendon, Manchester, St Ann, St Catherine, St Mary, Kingston, Portland At Andrew, St Thomas
1(284) 494-4458
My-Places proudly presents

the Montego Bay Vacational Home.

Available for short term or Long term Rental.

Contact us for Prices...

(44161) 227-9444
Email:
mail@my-places.co.uk
4 story house.
Within walking distance to Northern Caribbean University and only minutes from the town of Manchester, Mandeville in Jamaica, shopping, hospitals, schools, restaurants, internet cafe, etc., the house consists of 4 separate furnished apartments available for rent with 2-3 bedrooms to single female occupancy (Students only.) The unit is fully grilled, and is available immediately.
Rent starts at JMD$11,500.00, JMD$13,500.00, JMD$14,000.00, JMD$14,500.00, JMD$18,500.00 and JMD$19,500.00 monthly.
Phone: 905-428-8058.
Email: lassiemelassie@yahoo.ca
Thank you.
Room for Rent
One big bedroom, Share bathroom and kitchen including water and light for $19,000
Working and Clean people ONLY.

Watsapp or call @778-5503

Email:
annleamytrudy@yahoo.com
Location:
Edge Water, St. Catherine
4 story house for Rent

Within walking distance to Northern Caribbean University, furnish 2-3 bedrooms (single female students only) Available ASAP. Rent at $10,000, $13,500 and $18,500 monthly.

(905) 428-8058
Email:
mgreen@torys.com
Address:
Cedar Gardens Mandeville Manchester
4 bedroom 2 bathrooms living dining


Address
: 101 west potterdale place, cumberland
portmore st catherine
Email:
missg2528@hotmail.com
(876) 476- 2990